A magnetic reed switch is an electromagnetic switch used to control the flow of electricity in a circuit. It looks like a small glass capsule with electrical leads poking out of each end. American Cylinder's Reed Switches are designed to be used with our MFC Series (Magnetic Field Cylinders) that incorporate a magnetic band on the cylinder's piston. When the piston with the magnetic band passes under the pneumatic cylinder Reed Switch, the switch's reeds close a circuit to generate a signal that can be used to control an electric operated device. They are offered in either a Standard (MS-6) version or LED (MS-6L) version that has a LED which illuminates to indicate when the switch is activated. Switches can be ordered with either a 39" wire length or 6" M8 Pigtail connections.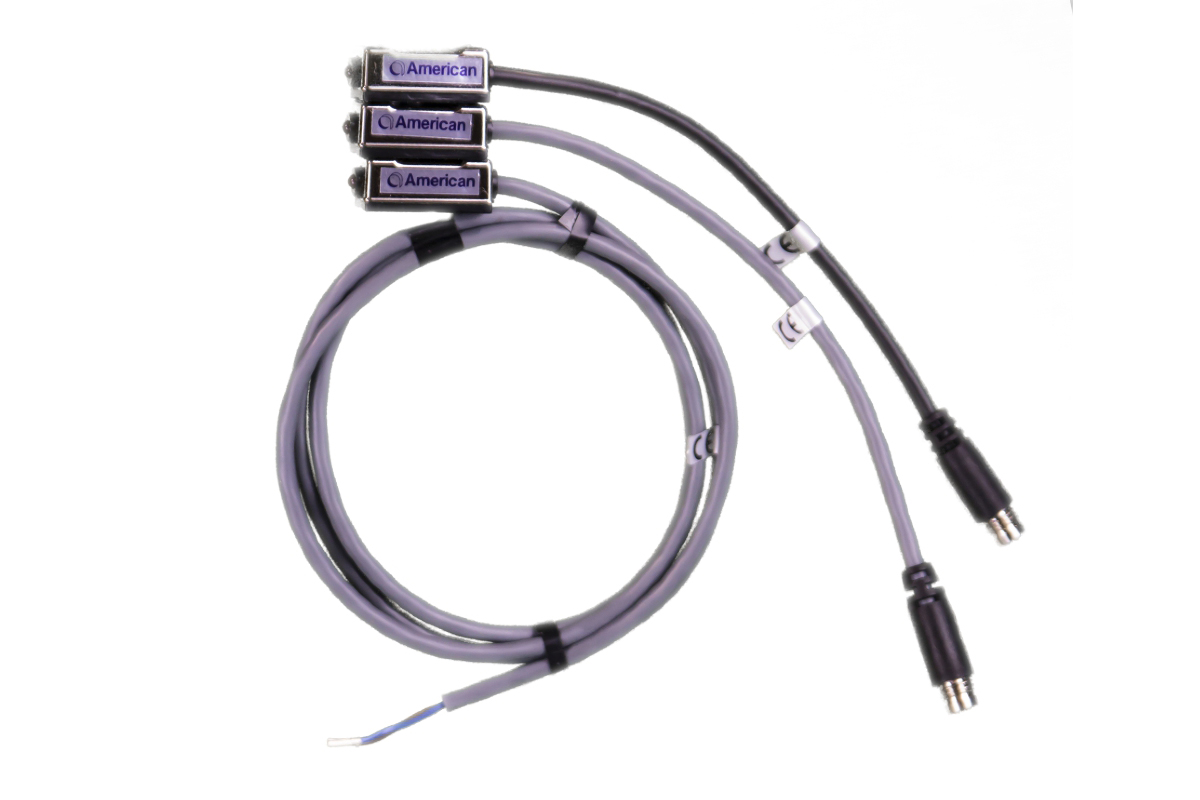 Contact Power Rating = 5 Watts
Standard Operating Voltage = (3-125V AC/DC)
Switching Current on Standard MS-6 = (1mA - 100mA)
Switching Current for illumination of LED MS-6L = (10mA - 100mA)
Recommended Ambient Operating Temperature range = (14°F to 140°F).
IEC Standard IP67 enclosure rating
Oil resistant PVC cable
Reed switches are used in everyday applications like automobiles, burglar alarms, and washing machines and throughout the food & beverage, agriculture and medical industries.