For those design projects where a standard cylinder product cannot provide a solution, American Cylinder engineers can work along with you to design a custom pneumatic cylinder to satisfy the needs and challenges of your application.
After finalizing your design, prototypes can be economically manufactured by our ISO 9001 Certified Special Cylinder Department for your test and evaluation.
A significant portion of our business involves special modifications and as a special design air cylinder manufacturer, American Cylinder Co., continues to provide unique solutions to a wide variety of industries, some of which include:
Truck Clutch and Braking System Components
Material Handling Systems
Automation and Animation
Industrial Fixturing and Clamping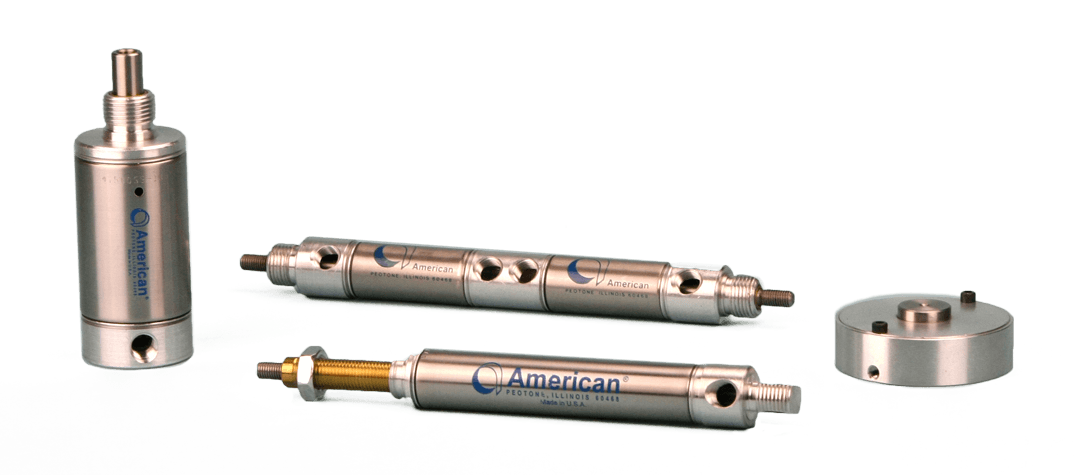 Examples of the most requested modifications include:
Custom Rod Thread Lengths
Coarse Threads
Non-Standard Rod Extensions
Special Seal Types, Compounds and Lubrication
Customer Logos and Part Numbers
Special Spring Forces and Materials
Additional and Oversize Ports
Special Head and Piston Materials
Specific Dimensions for Interchangeability
Value Added Sub-Assembly Services
American Cylinder is dedicated to filling your Special Cylinder requirements and welcomes your challenge to show you our problem solving capabilities.